Enhanced optical components for industrial, medical, and military (avionic, ground based [vehicle and handheld] and shipboard) precision optical systems including laser targeting and vision systems, sensors, and large specialty optics.
Dontech Precision Optics include thin film antireflective, transparent conductive, bandpass and band rejection coatings on polished and machined optical substrates for avionic, defense, and commercial applications such optics for imaging systems in the visible, Near-IR, Mid-IR, and Far-IR, and sensor windows for laser systems, LIDAR, and targeting systems. Common product elements: precision polished glass and crystalline substrates, specialty polymers, high performance thin film coatings, optical EMI/RFI shielding (i.e., conductive optical grids and transparent conductive coatings), transparent heating, and precision laminations.
Through our decades of optical design and fabrication experience, we solve customers' most challenging requirements for high performance optics, from small to large structural, adding properties for EMI/RFI shielding, thermal shielding, and transparent heating.  Applications range from ground based, to sea, aircraft and spacecraft windows.  Our batch and roll-to-roll coating expertise includes metals, dielectrics, and conductive transparent oxides. Common coating designs include thin film antireflective, reflective, conductive, and mirror (dichroic, and dielectrically enhanced metallic) coatings for the spectrum ranging from the UV to Far-IR (25 microns).
Dontech specializes in coatings, components, and complete fabrication of large structural optics for a broad range of specialty vehicles, including fixed and rotary wing aircraft, spacecraft, ground and marine.  Our enhanced precision optical laminations are used for demanding applications including mechanical impact, thermal and EMI/RFI and reflection control in visible and NIR applications. Additional Dontech services include machining, alignment, and potting of optics into housings, bezels, and mounting frames, as well as full optical and environmental testing capabilities.
Current precision optics for avionic applications include targeting, imaging exit optics, and sensing optical assemblies for military and commercial programs, including heads-up display optics, laser optics and structural optics for aircraft and spacecraft with specialized properties including EMI/RFI shielding and other survivability properties required for high-level, mission-critical performance.
Performance Enhancing Design Elements
High performance transparent conductive coatings for visible through portions of NIR spectrum (out to 1600nm, dependent on substrate and coating conductivity)

<1 ohm/sq to >100 ohms/sq
Dielectric enhancements for reflection control

Conductive optical grids for UV through IR (25 microns)

Etched conductive coatings
Patterned conductive coatings
Plated woven mesh; optical shielding solutions for visible through 25 microns applications.
Wire diameters ranging from 0.0001″ to 0.0022″
Mesh/OPIs counts from 50 to 250
Dielectric enhancements for reflection control

Various grounding configurations including "I", "L", "U" busbars and extended mesh
Transparent heaters are optically transparent substrates with electrically conductive coatings or grids. When current flows across the conductive layer it generates heat to extend the operating temperature of the optics. Key attributes:
Conductive Layer Formats

Thin film ITO coatings on optical substrates with parallel busbars

Typical resistances range from <1 ohm/sq to >500 ohms/sq
Can be dielectrically enhanced or index matched (IM) to air, substrate, or to an optical adhesive

Etched or patterned conductive grids

Typical power densities range from < 0.5 to >5.0 watts/sq. in.
Temperature sensor, wire leads, and connector are fully customizable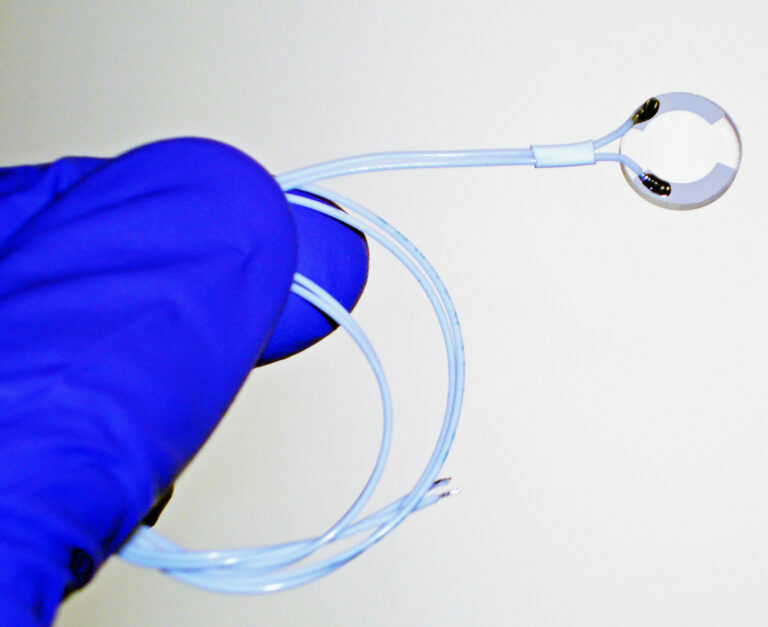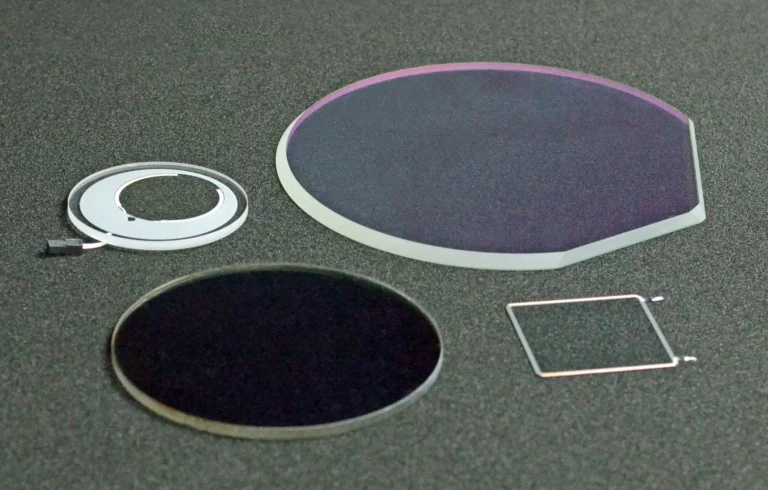 Dontech AR coatings range from a simple single layer quarter wave optical coating which will reduce reflection over a narrow bandwidth and reflection cone to multilayer broad band coatings which will reduce a very high percentage of the reflections over a wide spectrum and for a broad range of angles. The optical and environmental durability performance of the coating is always substrate dependent.
Available Spectrums:

UV, UV – Visible, Visible, Visible – NIR, NIR, MIR & FIR

Angle of incident optimization:
Typical substrate index of refraction range: n = 1.47 to 4.00 that can be index matched for reflection control.
Common performance, optical, environmental, and quality standards include MIL-C-14806, SAE AMS-2521, MIL-C-675, MIL-STD-810 & MIL-PRF-13830
Dontech manufactures custom dichroic filters for the control of light. Complex, thin optical film stacks are designed and applied to substrates to create discrete reflections and optimize light transmissions over the designated spectrum and incident angles.  Dontech custom dichroic filters are as follows:
Narrow Band Pass
Short Wave Pass
Long Pass
Band Rejection/Laser Blocking
Mirrors
Beamsplitters
All of Dontech's dichroic filters are custom.  Common performance standards include MIL-STD-810 & MIL-PRF-13830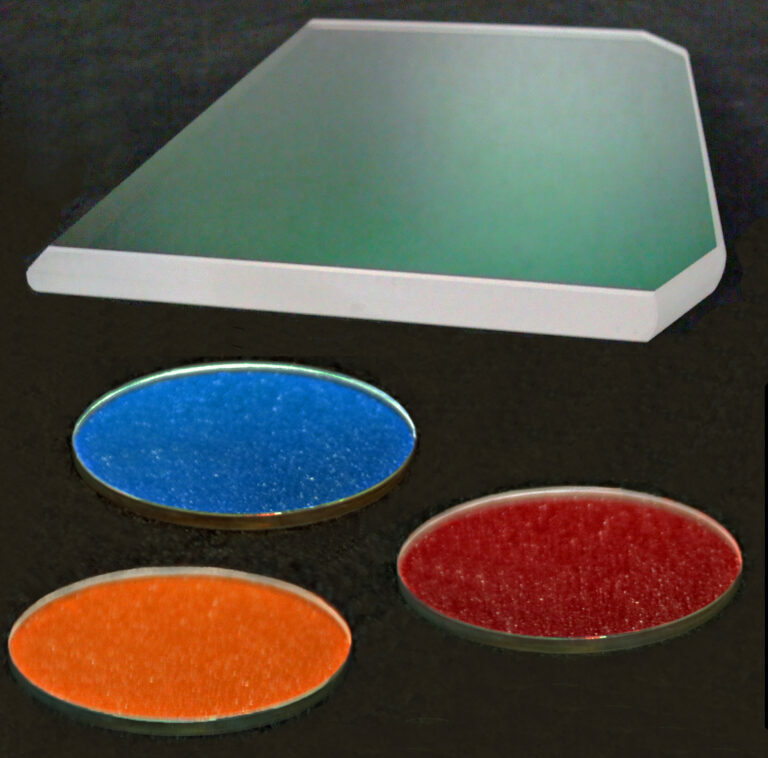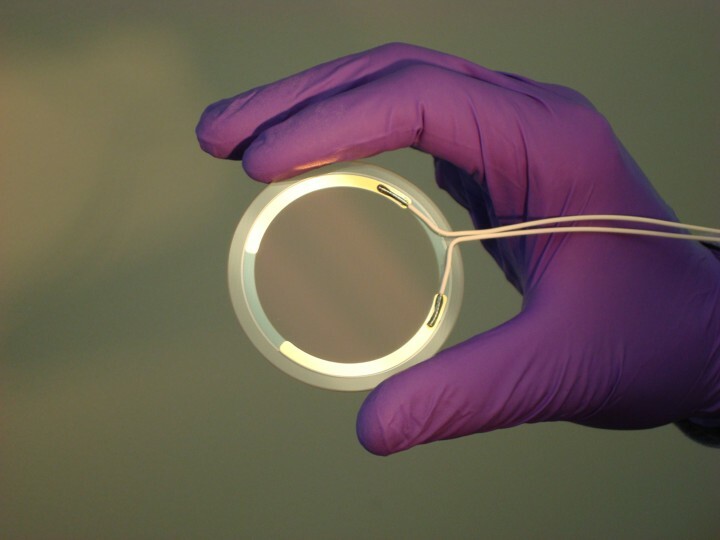 Dontech applies a broad range of conductive metals and frits to glass and ceramic substrates.  They can be used for conductive buses and the basis for a conductive optical grid in in optical heaters and for the termination of EMI/RFI optical shields.
Thin Film Deposited Metals
Precision polished and cut crystalline, glass and plastic substrates
Glass Substrates – Options include annealed, tempered, and chemically strengthened.
Alkaline Earth Boro-Aluminosilicate
Aluminosilicate
Alkali-aluminosilicate
Borosilicate
Boro-aluminosilicate
Borosilicate-crown (N-BK7)
Fused Silica
Soda Lime
Specialty or Custom Materials
Crystalline Substrates
Fused Quartz
Germanium (Ge)
Sapphire
Silicon (Si)
Zinc Sulfide (ZnS)
Zinc Selenide (ZnSe)
Specialty or Custom Materials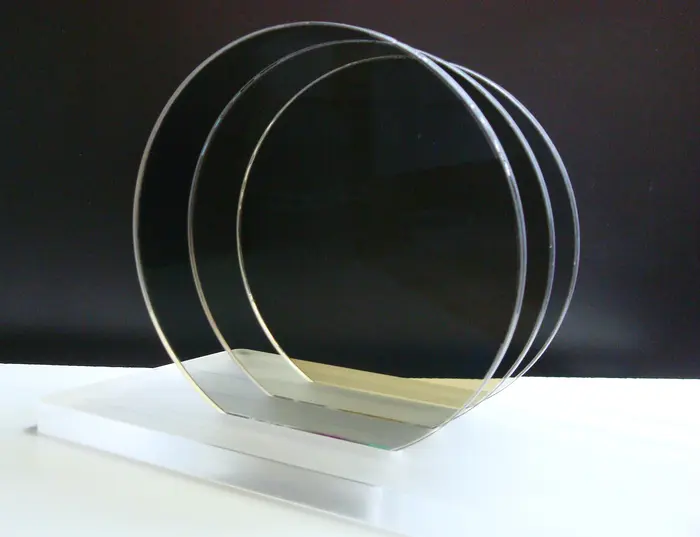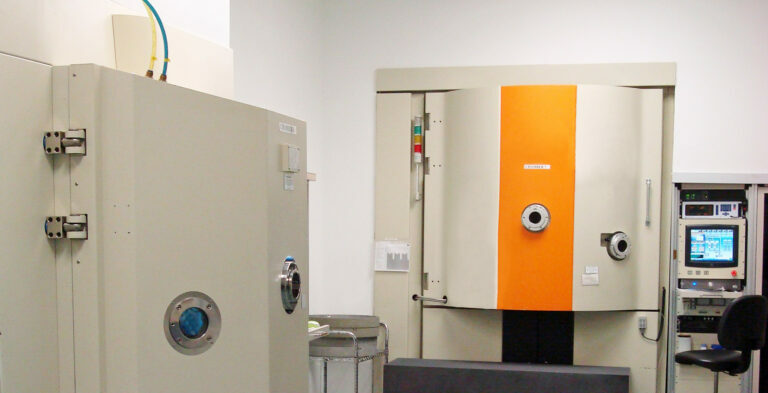 Coatings, or combinations of coatings, are applied to optical substrates such as glass, plastic, and crystalline substrates to improve their performance in the intended environments.
Antireflective coatings (100 nm to 25 µm)

IM to air
IM to lamination

Transparent conductive for visible through part of the NIR spectrum (out to 1600nm, dependent on substrate and coating conductivity)

< 1 0hm/sq to >150 ohms/sq

Dichroic
Metallic mirrors with and without dielectric enhancements
Hydrophobic and oleophobic
Hydrophilic
Hard Coatings – Chemically, scratch and abrasion resistant

Polished gloss or matte/diffuse options
Hydrophilic
Dontech has a very broad range of lamination technologies with typical index of refraction ranging from n = 1.4 to 1.7.  We can laminate similar and dissimilar materials.  We can laminate rigid to rigid, film to rigid, and film to film.
Wet Systems
Silicones
Epoxies
Acrylated urethanes
Dry Systems
Common Laminations
Glass to glass
Glass – High performance polarizers (circular and linear) – glass.
Film to glass
Plastic to Plastic
Film to plastic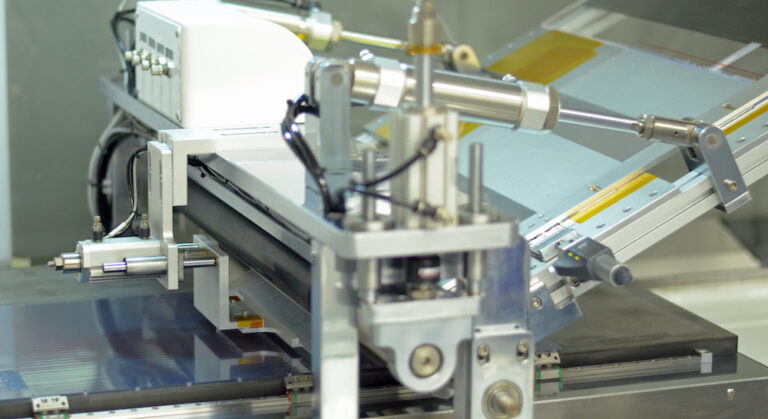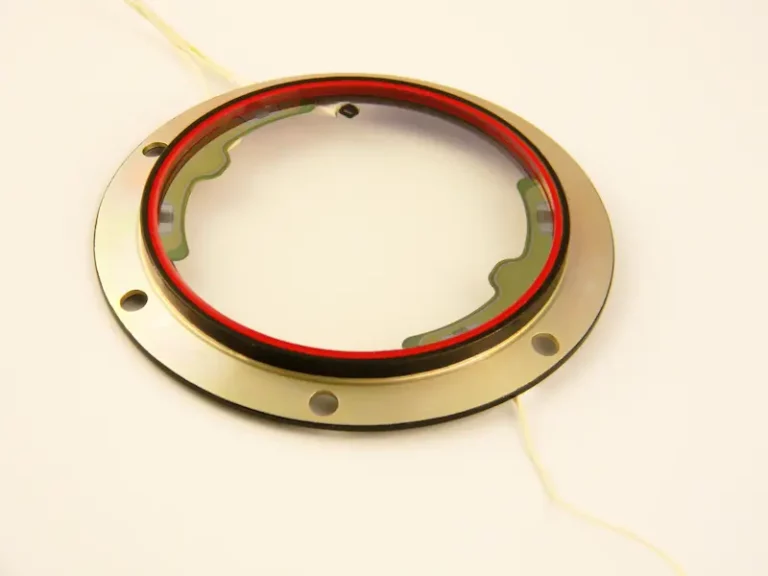 Dontech has several potting processes for the precise alignment and mounting of optics in support structures or frames, so they can be easily and accurately attached to the next higher-level assembly.  These processes have been refined to help address precise optical requirements (e.g., wedging) and structural needs, as the end use requires.
Mounting Frame Materials
Aluminum (e.g., T6061)
Stainless Steel
Titanium
Magnesium
Polyetherimide
Other
Post Processes
Chemical conversion coatings
Plating
Painting
Other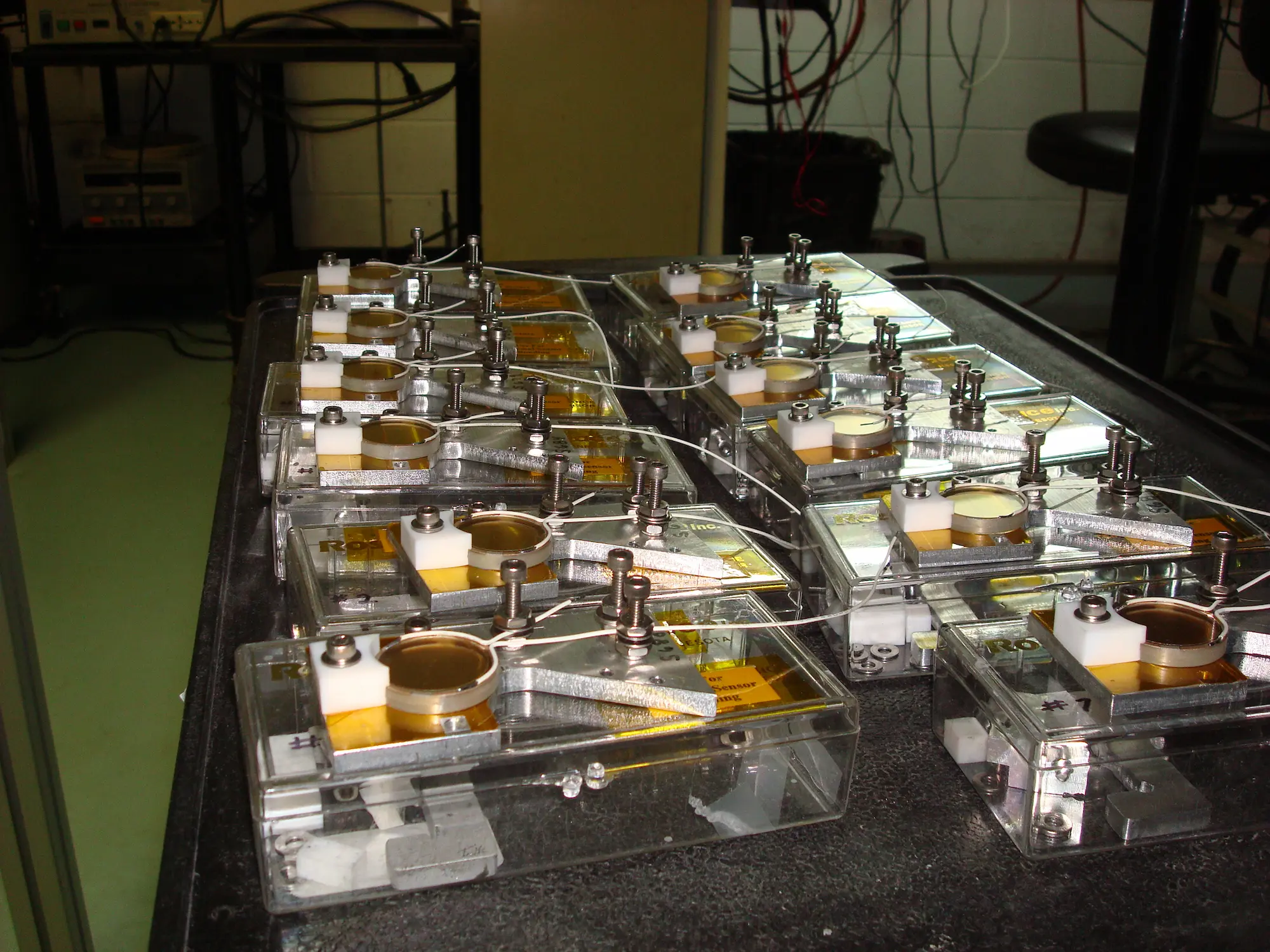 Dontech designs and manufactures precision optical filters, typically with one or more layers of glass substrates or with monolithic constructions of crystalline substrates, to create the desired optical and physical properties. In the case of laminated designs, several different substrates can be used together to achieve an optimum configuration and enhanced properties. We design filters for the optical spectrum from UV, Visible, Near IR, Mid IR through Far IR. In all cases, Dontech's optical substrates are available with functional thin film coatings instilling features specific to the application requirements.
Dontech will provide integration services of our precision optics into the next higher-level assembly, including mounting frames and enclosures ranging in size from small to large format structural applications.
DONTECH & Precision Optics
Dontech has extensive engineering and technical support resources that can assist you with your military (avionic, ground or sea), medical or industrial optical system enhancement design needs. Our technical staff have diverse backgrounds relevant to high-performance precision optics markets. For many of our top customers, we function as an extension of their engineering departments, supporting projects from concept to final system delivery. We will integrate our optical filters and other enhancing components into touchscreens, displays and systems to the level that is needed by our customers.