Antimicrobial antiglare hardcoating on pet films
Dontech AMF™ brand antimicrobial coatings minimize the growth and impact of bacteria and viruses. Dontech's AMF™ films contain embedded silver nanoparticles that inhibit microbial growth (e.g., 99% reduction rate per ISO 22196 test methods). The silver-based antimicrobial coating is incorporated into a thick film antiglare surface hard coating, and is mechanically, chemically, and thermally stable. The high optical transparency and durability of the AMF films make them ideal for electronic display applications. The thick film coatings are specifically designed for touchscreens, membrane switches, and optical overlays, and for protecting electronic displays used in high touch medical, food processing, and public (e.g., kiosks) environments.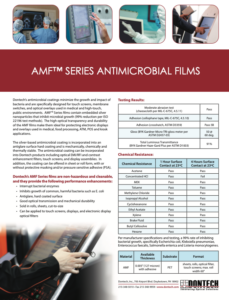 Key Product Elements
Substrate: 0.003" thick PET (Polyethylene Terephthalate), 0.005″ (127 micron) with adhesive
Hardcoating: UV cured thick film hardcoating improves abrasion, scratch, and chemical resistance with a 50 gloss antiglare hardcoating; Exceeds 3H pencil hardness
Neutral in color with a >90% photopic transmission
Interrupts bacterial enzymes, growth inhibitor of common harmful bacteria such as E. coli and per manufacturer specifications and testing, has a 99% rate of inhibiting bacterial growth, specifically Escherichia coli, Klebsiella pneumoniae, Enterococcus faecalis, Salmonella enterica and Listeria monocytogenes
Non-hazardous and cleanable
Testing Results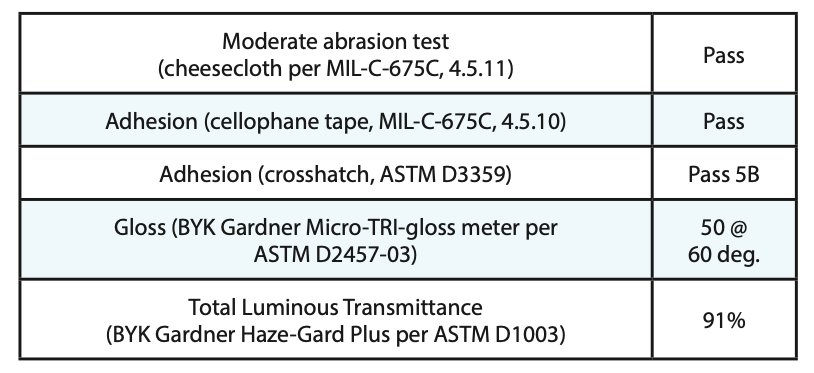 Chemical Resistance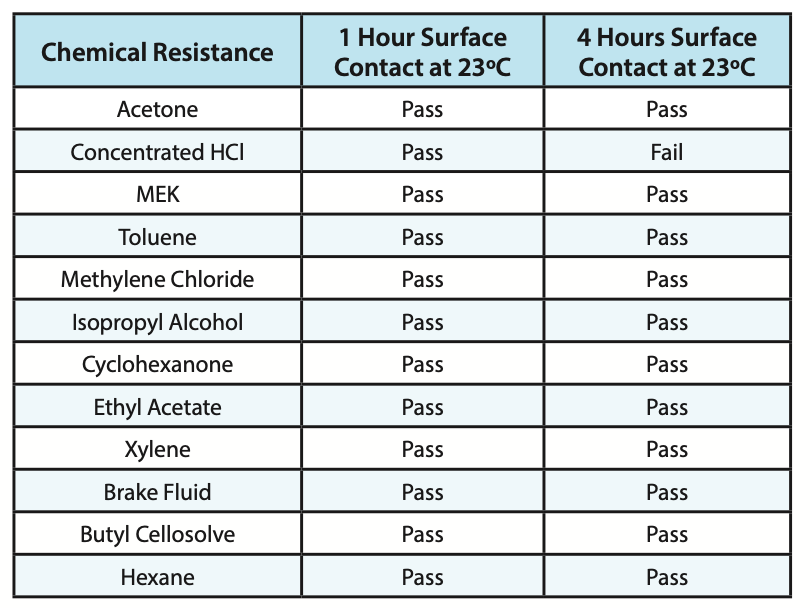 AMF™ films are supplied in 24" wide rolls, 18" x 24" sheets, or pre-cut to your specific size. Pressure sensitive adhesive (PSA) with a release liner is applied to the rear surface of the film to allow for easy installation on your display or touchscreen.